Five mistakes to avoid while selecting an agent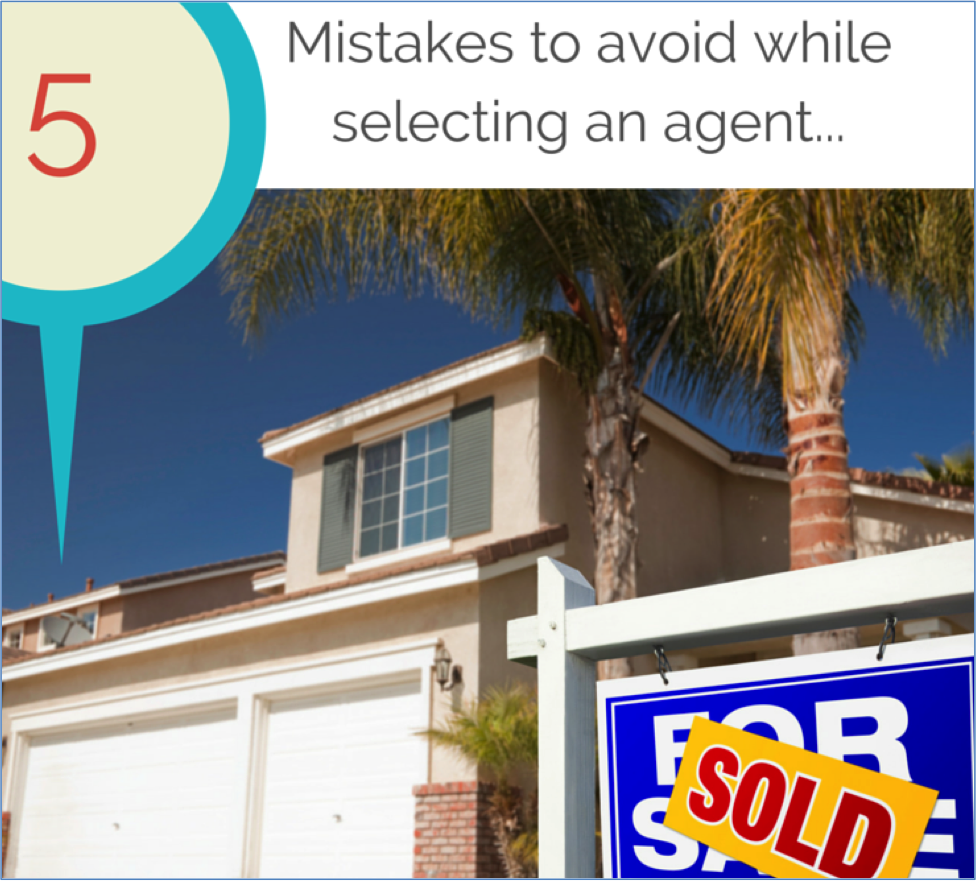 One of your most prized possessions, your home, is going up for sale and you are ready to prepare the home for sale. Then comes the coveted question of which agent to work with?

Whether it is the first time you are selling a home or not, the right listing agent can not only facilitate top dollar for your home but also enable a smooth real estate sale experience. Your agent and his team are the vital people who facilitate the right tactics to negotiate and manage your home sale efficiently; making sure your investment delivers the best possible return.
Making sure you have the right agent to represent you is not a simple decision. Here are five mistakes to think about and avoid while selecting your agent:
Mistake 1
The agent is a high sales producer
Yes, agents who have sold many listings in the neighborhood matter. However that needs to be matched with a few more parameters such as the number of listings sold over the total number of listings they had, how many they could not sell, the quality of marketing the home, the reviews and the list price to sales price ratio. Largest sale producer among how many, which year and what is the quality of service he can provide are valid points to understand and question. Lastly, just because the agent lives in the neighborhood, does not make it the only criteria to select him or her. Neighborhood research is backed by statistics, trends study and can be executed by many skilled agents across the city you live in, who may have other skills you require as well.
Mistake 2
Selecting the least expensive agent
The probability is that an agent who is ready to earn your home listing by lowering his fee maybe compromising on two things. First, he maybe compromising on marketing your home with the attention and budgets it deserves. He is making a reduced fee, which allows him lower funds to make marketing investments. Simply listing your home on the MLS and waiting for offers is definitely not the best way to sell your home. Not just that, if the listing agent could not negotiate his true value fee for himself it is doubtful whether his negotiation skills will come in handy during your home sale. Secondly, selecting the least expensive agent sometimes may also imply a lower fee to the buyer's agent, which makes your home a less lucrative commodity in the marketplace and eventually does not bring in the best traffic of buyers.
Mistake 3
Going with the agent who quotes the highest list price
Yes, you want to get the best value price for your home, but just by a prospective agent quoting you should list at a certain price, which happens to be the highest quoted does not necessarily mean the price is attainable. The right market price for your listing is a combination of factors including comparatives of last sold homes, home condition and the marketplace. Make this a logical decision not an emotional one motivated by the lure of a higher list price. Ask the agent what steps does he plan to achieve the targeted price and what factors is it based upon. If the list price is backed by logical assumptions and true market value it is fine, if it is suggested just to please you and earn the listing, it is definitely a red flag!
Mistake 4
Not asking the right questions
While almost all real estate agents will be pleasant and friendly be prepared with your list of interview questions. You owe it to yourself to have a listing presentation and all your questions answered before signing a listing agreement. Ranging from knowledge, skills, handling hypothetical situations to their marketing plan do not forget the list of questions to ask each agent you meet and interview.
Mistake 5
My cousin is a real estate agent
Yes, Billy or Sue is a real estate agent but irrespective of that, you need to be sure he or she is equipped with the right experience and real estate skills for your neighborhood and city. Making sure that you neutrally assess your family member's skill with the same parameters, as you would for any other agent is vital. Has he been practicing real estate actively, how are his recent client reviews and what is his marketing plan for your home listing? The core parameters differentiate a good home sale and bring maximum bang for your investment, not relationships. Besides, real estate sale is a process with its own possible situations and you do not want business to affect your personal relationships as well.
So, make sure you do know and avoid these common mistakes while selecting your real estate agent. Read more about preparing your home for sale and next steps here. The right real estate agent decision and your comfort with the agent can add tremendous value to your real estate home sale, making it a great winning experience.
Daniel Aguilar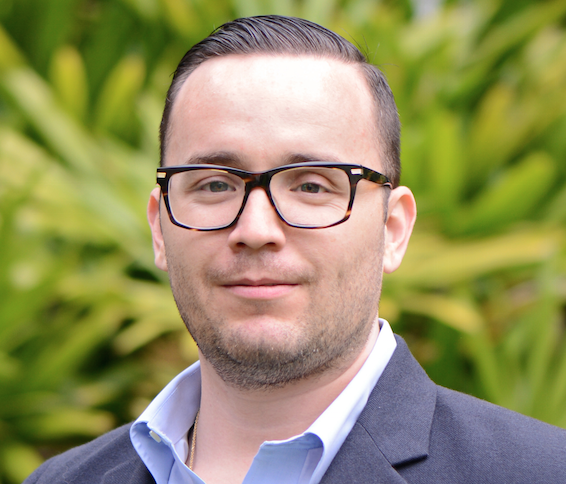 Daniel Aguilar heads New Reality Real Estate, San Diego's premier boutique Real Estate agency. The team incorporates modern and high-tech digital marketing, along with traditional real estate methods to help customers get the most for their home. Daniel and his team create satisfying real estate experiences for their clients by making customer service supreme priority and leveraging industry wide relationships to create a value proposition unmatched in today's saturated real estate market.
Daniel can be reached at dgaguilar@gmail.com or 619-726-5365