Online Home Valuation Myths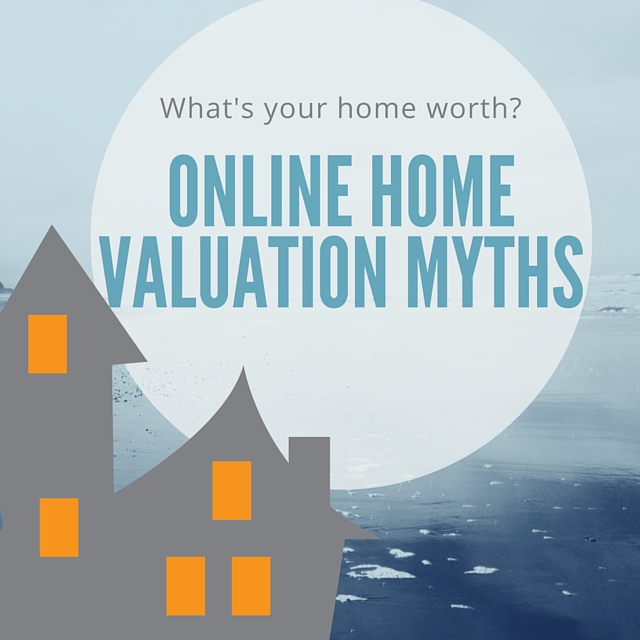 One of the first steps a home seller starts preparation to sell his home with is – how much is my home worth? How much can I get for it. You go to Zillow or Trulia and enter your home address and out pops an estimate. That estimate evokes feeling, emotion, questions and maybe an opinion – Home buying and selling are one of the key financial decisions and investments in life after all!
The truth is far beyond the estimate you get. Based on an algorithm and past data the estimate provided by an online site may be way off – and I mean way over or way under what your home is truly worth…
Zillow, a popular real estate site launched in 2005 itself quotes a Zestimate is a "starting point" in determining a home's value. Nevertheless, home sellers and buyers often take it as a gospel to home sale. Read more on Zillow's description of it's Zestimate here.
More transactions provide more data and improve the accuracy of the zestimate, however in a neighborhood where there has hardly been home sale in the past year or six months the algorithm will not have sufficient transactions to base its zestimate on. It may often compare one very different neighborhood to another miles away.
For instance when Zillow compared the accuracy of it's data to actual sales price, in San Diego it was found that 44.8% of the homes were within 5% of the sales price. See updated data here.
Hence a "starting point" zestimate is not a final home value determinant and needs to be backed by:
1.Human Touch: The algorithm without manual intervention is not sufficient. A real estate agent or an appraiser researches much more – homes sold last 3 months, 6 months or year. Addresses the next three factors below, does things like removing the homes which are not in comparable areas and finally applies brains plus a whole lot of experience to help determine home value. It would be unrealistic to not understand the value this brings to your decisions.
2.Condition of the home and intrinsic value within the house
3.Miscellaneous factors such as – Location, Views, layouts, positives and negatives
4.How the market is doing and what it is likely to offer. Finally the value of a home is – the simple economics of what the buyer is willing to offer or the marketplace offers.
The same goes for Trulia Estimates. Trulia estimates are provided in locations where Trulia believes they have reasonable data. Trulia suggests "After all, our algorithms are smart, but we can't know everything about your home's features and location." Thereby comes the requirement for a skilled real estate agent. Read more about Trulia estimates here.
To make matters more interesting (or maybe worse!) a home seller may find that between Trulia and Zillow estimates his home value varies drastically. For instance, in one case the difference between Zillow and Trulia for a home was almost $50,000 and for a larger home almost $110,000! It makes all the more sense to understand that these estimates vary based on the formula, statistics, the algorithm and the various enhancements made to the logic by the two companies. It is also worthwhile to mention here that though both operate as separate brands, in Feb 2015, Zillow officially bought over and owns Trulia.
It would be wise to thus understand the basis of the online property estimate and only arrive at home value based on research, real estate agents and appraisers true appraisal of your home and the factors listed above.
A thorough process and the experience of a good real estate agent to evaluate the true market price of your home will help you gain much more from a home sale or purchase and avoid costly decisions.
Daniel Aguilar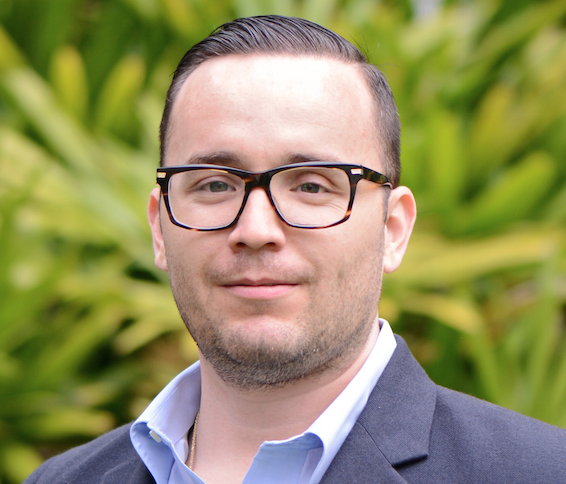 Daniel Aguilar heads New Reality Real Estate, San Diego's premier boutique Real Estate agency. The team incorporates modern and high-tech digital marketing, along with traditional real estate methods to help customers get the most for their home. Daniel and his team create satisfying real estate experiences for their clients by making customer service supreme priority and leveraging industry wide relationships to create a value proposition unmatched in today's saturated real estate market.
Daniel can be reached at
dgaguilar@gmail.com
or 619-726-5365