Normal Heights, founded in 1906, is a neighborhood with Mission Valley on one side and the El Cajon Boulevard on the other. A hidden gem, with Adams Avenue around it as one of its central areas, Normal Heights is known for its many popular places and events, which make it unique. If you are looking at buying a home in Normal Heights, here are some of the popular places and events, which add to its charm. Our area page on Normal Heights has some insights into its history and the best home listings for sale in the neighborhood.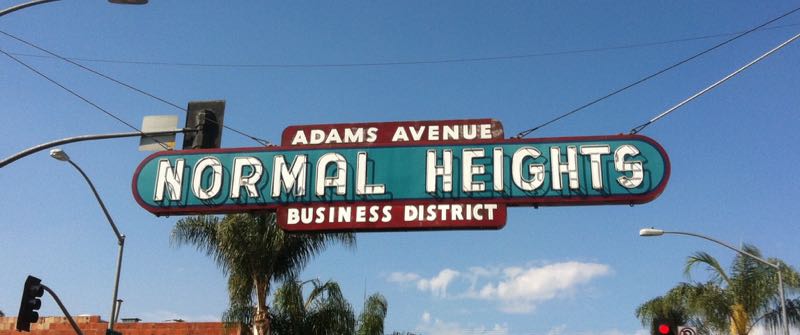 Some of the most popular spots in Normal Heights known for their intrinsic charm, a piece of history or just plain popular with today's residents are:
1. Venice Pizza House
The Venice Pizza House in Normal Heights, has been serving American-style Italian food since 1954. It is known for its pies and pizzas especially for the crust, which is thicker than New York-style and thinner than Chicago crust.
The story goes is that in 1939, Sam LoMedico moved from Italy to the United States with a little suitcase and big dreams. He learned the ropes at several restaurants before taking the leap and opening his own venture, Venice Pizza House, in 1954.
2. The Antique Row
The Antique Row at Adams Avenue houses a range of vintage, antique and consignment shops featuring art, furniture, pottery and décor across the eras. Some of the listed stores include Zac's Attic, Stuff, Resurrected Furniture, Vestige and more.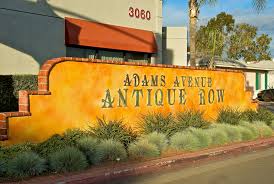 3. Adams Avenue Book Store
The Adams Avenue Book Store is no ordinary place. Since 1965 it deals in rare, out of print and unique books. A slice of history always seems alive at the Adams Avenue Book store. This unique bookstore houses 60,000 books in over 100 subject categories. Their specialties include Theology, Biblical studies, Philosophy, History, Literature and Children's books. The charming part of the bookstore is a bunch of resident cats, which greet customers and stay in the comfort of their store.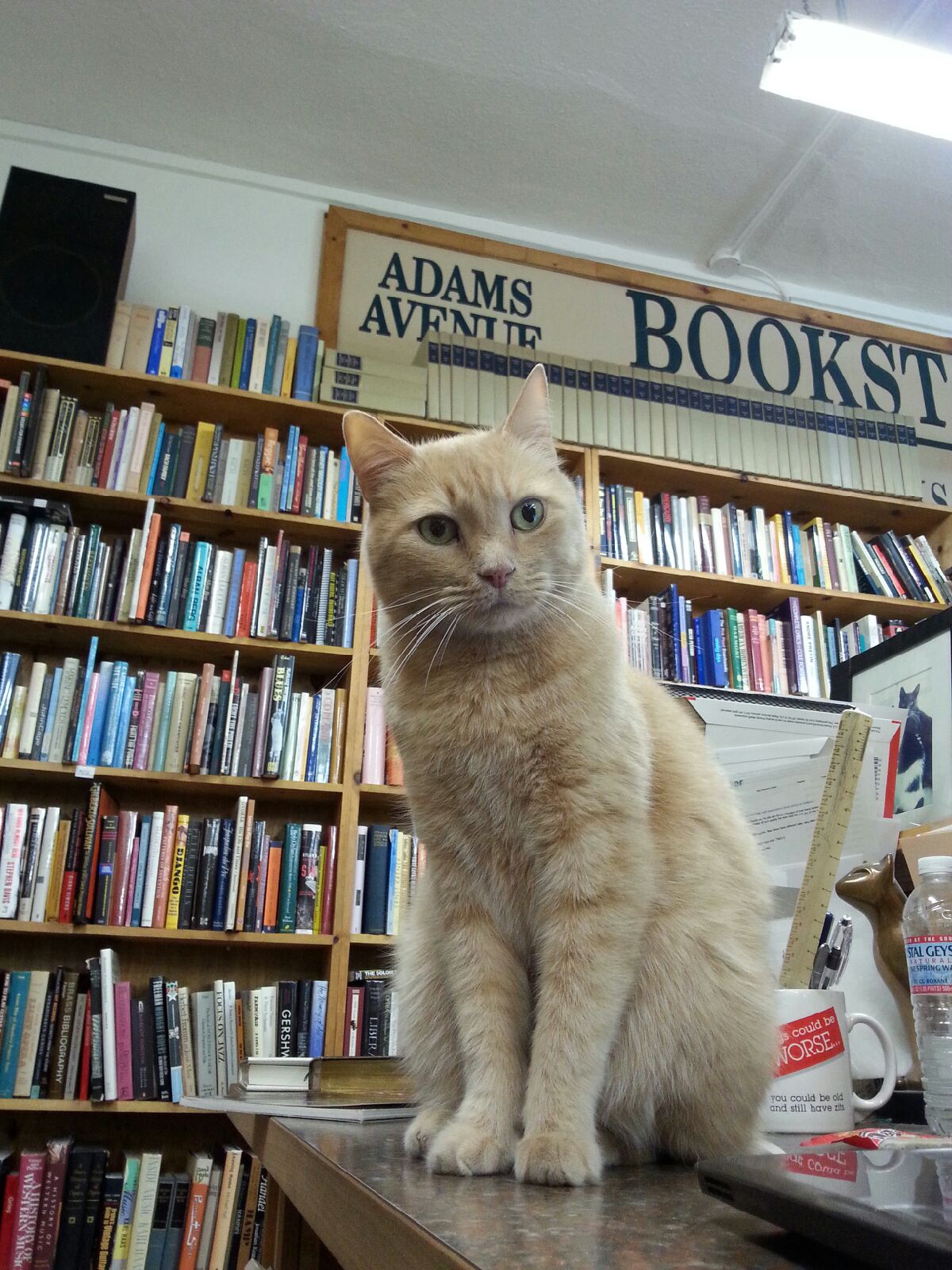 Image Courtesy: https://ginalewislee.wordpress.com/2015/02/01/bartleby/
4. Annual Roots Festival
The Annual Roots Festival is the very renowned music festival, which spreads across two miles usually in April, starting from the Texas Street in Normal Heights onto Adams Avenue and Kensington. With over 170 performances, 25 indoor and outdoor stages the two-day festival has scale and is popular with many music lovers. It features the best of vintage blues, jazz, country and international music. Street food, food stalls also show up with their best fares during the festival and Normal Heights becomes a busy, popular hub during these few days.
5. Mariposa Ice Cream Shop
The Mariposa Ice Cream Store makes all of its Ice Creams, Sherbet and Sorbet since the last 15 years in Normal Heights. The shop has been highlighted in the New York Times as a must-visit when in San Diego and a winner of many awards for their popular Ice Cream, all made right there.
6. The Blind Lady Ale House
The Blind Lady Ale House started as a partnership between local writer Clea Hantman and beer specialist Lee Chase. Housed in a 1920s brick building in Normal Heights it serves Neapolitan style Pizza made with fresh dough, a wide range of craft brews and home made beer floats. In a very interesting format the story of the Blind Lady Ale House with its step be step opening to everything that made it what it is today is featured on its blog http://blindlady.blogspot.com/. The Blind Lady Ale House features a range of events all year round and is an extremely popular part of Normal Heights best neighborhood places to be at.
7. Lestats Coffee House
What makes Lestat's Coffee House unique is its customer promise to be open 24 hours a day, 365 days a week. Here is what the Lestat owners have to say about their Coffee House, "Lestat's, your home away from home. Rain or shine, day or night, Valentine's day when you have no date, Thanksgiving if you can't cook, or if you're just looking for a place to hang out. Our lights are always on, so come on in!
Their unique promise has made Lestat extremely popular in Normal Heights. Besides their range of hot and cold beverages Lestat features Deli style sandwiches and delicious breakfast pastries
Normal Heights houses a little bit of everything and lots of interesting things to do for homeowners in Normal Heights. If you are looking at buying a home in Normal Heights start your search for listed homes here and feel free to reach out to us.
Until next time,
Daniel Aguilar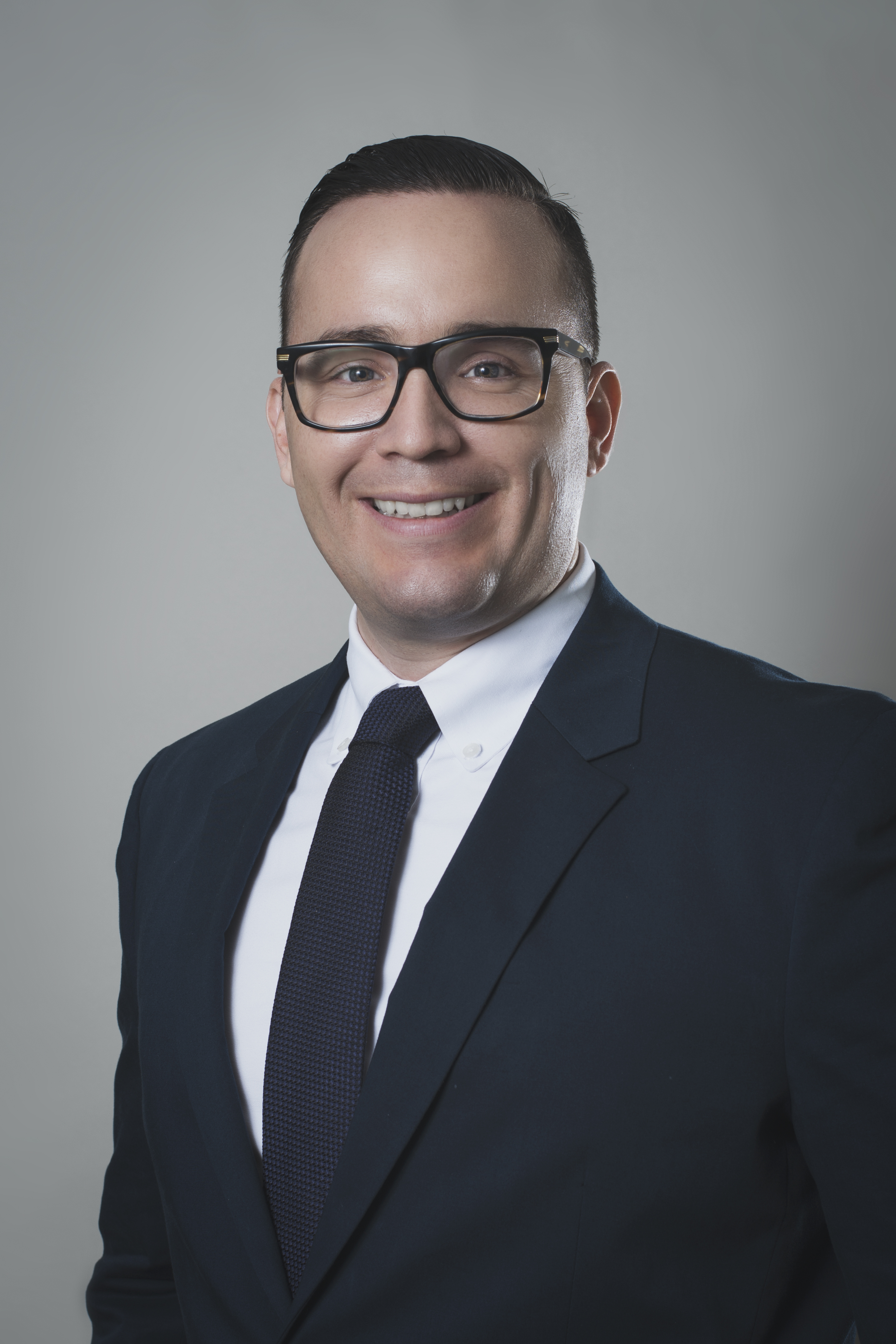 Daniel Aguilar heads New Reality Real Estate, San Diego's premier boutique Real Estate agency. The team incorporates modern and high-tech digital marketing, along with traditional real estate methods to help customers get the most for their home. Daniel and his team create satisfying real estate experiences for their clients by making customer service supreme priority and leveraging industry wide relationships to create a value proposition unmatched in today's saturated real estate market.