North Park San Diego – What makes it one of San Diego's coolest neighborhoods?
Culturally enriched North Park is one of San Diego's most diverse neighborhoods. Home to charming craftsman and cottage style homes, cafes and diners, boutiques and events it has an intrinsic uniqueness.
What makes North Park so cool? Why are North Park homes for sale much on the list of many homebuyers? The reasons North Park is high on culture and charm quotient are plenty: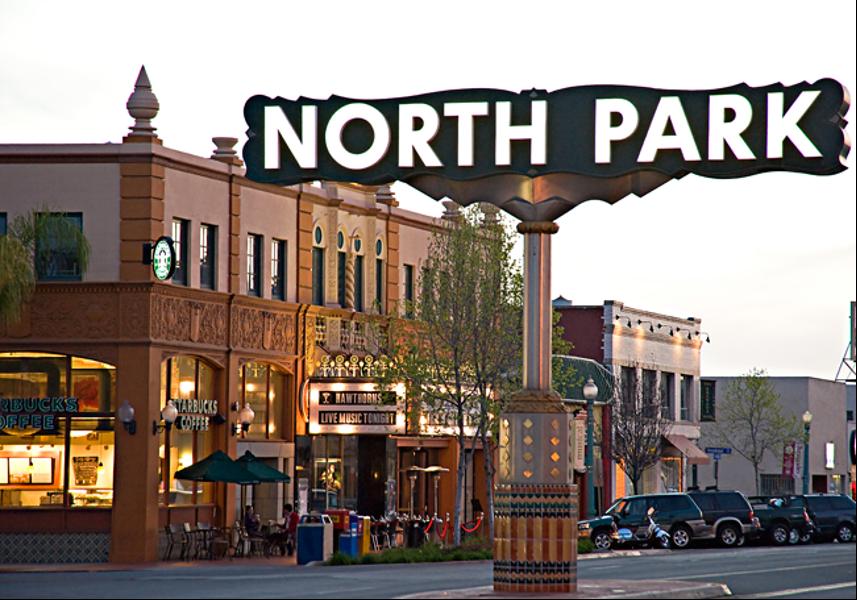 Its Architectural Styles
North Park has a rich history and its architectural styles are reminiscent of it. California and Craftsman style bungalows with charming exteriors, a blend of colors and quaintness mark its homes.


The Vintage Flea Market
​

In the parking behind the North Park Observatory is held the

Vintage Flea Market on periodic Sundays. Thirty plus vendors who bring their vintage fare across categories for shoppers host the Vintage flea market. It is a popular attraction for both North Park residents, San Diegans and tourists.


The North Park Festival of Art
This annual festival celebrates varied types of art from renowned artists across Southern California. Artists can choose to display their art across several side streets in North Park up to University Avenue. This local tradition also hosts several food trucks, live music and dance performances.


Cafes and Restaurants
As diverse as North Park is its Café and restaurants scene. An amalgamation of world cuisines, Coffee Café's and diners, North Park restaurants have it all. Some are years old and extremely popular with queues often forming on popular days and weekends. Popular restaurants include the Chicken Pie Shop, a comfort food pie shop, the Smoking Goat, Urban Solace, Alexander's, Rancho's and many more. Wine Bars, breweries and pubs make up North Park's nightlife, popular ones being the Redwing Bar and Grill, Ritual Beer Garden among many others. The Taste of North Park is an annual festival with tasting and samplings offered by 30 plus restaurants.


Diverse residents community
As diverse as its culture, stores or homes for sale are its residents. Part of what makes North Park cool and vibrant are its diverse residents, which have come together to reside here. North Park loves and respects the diversity of its community. The San Diego Lesbian and Gay Community founded in 1974 brings together the annual San Diego Pride Music Festival close by along Balboa Park and Upas Street.




Creativity and Art Galleries
Home to over 15 enamoring art galleries North Park has something for each art lover. In fact part of North Park's uniqueness is its commitment to the creative community be it artists, music lovers or designers. North Park is recognized as a art and creative district creative hub with art splashed across interesting areas, and is home to many art galleries, boutiques and music bands.


A great Farmer's Market
Every Thursday's between 3.00 pm – 7.00 pm North Park comes alive with one of the top rated farmer's market in California. Held between 32nd street and Herman Street the Farmer's market has over 40 vendors and food artisans bringing together locally grown produce, gourmet food and live music.

Helpful Resources:
North Park Main Street association: http://northparkmainstreet.com/
North Park Historical Society: http://northparkhistory.org/
North Park Farmer's Market: http://www.northparkfarmersmarket.com/
The Los Angeles Times articulated North park as having all the ingredients for the cool school – It's culturally diverse and has art galleries, boutiques, trendy bars with handcrafted cocktails and local brews, and foodie-approved eateries. In 2013, The Forbes said, "It's edgy, it's cool — and it's official: San Diego's North Park made Forbes' list of America's Hippest Hipster Neighborhoods, joining such spots as L.A.'s Silver Lake and San Francisco's Mission District."
All in all North Park is one of the most popular neighborhoods in San Diego and real estate in North Park is reflective of the diverse opportunities the neighborhood offers its residents. Other neighborhoods close to North Park are University Heights, Normal Heights and Hillcrest.
Daniel Aguilar
New Reality Real Estate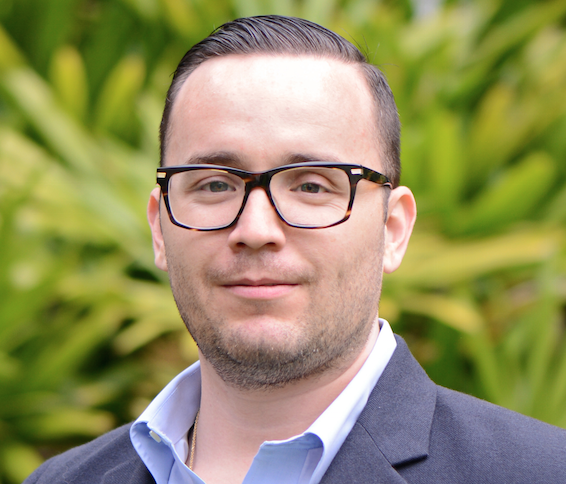 Daniel Aguilar heads New Reality Real Estate, San Diego's premier boutique Real Estate agency. The team incorporates modern and high-tech digital marketing, along with traditional real estate methods to help customers get the most for their home. Daniel and his team create satisfying real estate experiences for their clients by making customer service supreme priority and leveraging industry wide relationships to create a value proposition unmatched in today's saturated real estate market.
Daniel can be reached at dgaguilar@gmail.com or 619-726-5365